Jean Gatz - Christian Women's Speaker
"God is using your humor and stories in life-changing ways!"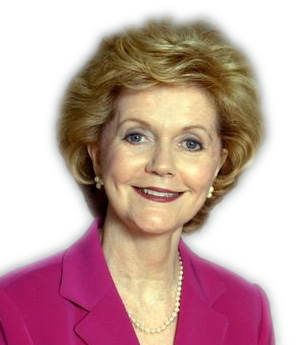 Meet Jean!
Speaking at a Christian women's conference on "Refueling your spirit when you're running on empty" I asked how many women in the audience had ever experienced a day, a week, a month, a year… when they felt "empty". As every hand went up, we realized how much we all had in common! We've all had our share of trials, disappointments and losses, all of which can test our faith. Although my faith has always been a big part of my life, my faith has certainly been tested many times and in many ways.
I've survived those difficult times because of God's love, care and concern for me. In the process of helping me grow into the imperfect woman I am today, with all my faults and shortcomings, God has taught me some valuable Life Lessons that I'm privileged to share with other women of faith across the country. And for me, sharing my life includes sharing my sense of humor. I'm delighted when women laugh at my stories because it frees them to laugh at themselves. Then they can open their hearts and minds to hear and remember my message. So I'm quite comfortable sharing stories that women with good sense would probably never share with total strangers – like the day I finally figured out how to become "The Favorite Grandmother." My story focused on God's great love for us and how He sees each of us as His "favorite."
That story is definitely funny but as we all know too well, life isn't always fun. Bad things happen to good people every day. While we can't be in charge of everything that happens to us, we CAN be in charge of how we respond. We can choose to give up, or we can choose to look up and ask God for His help and guidance. While that hasn't always been easy for me, I've learned that even in my darkest days and nights, God is always there. Sometimes I can feel His presence, and sometimes when I'm feeling empty I have to trust that He is there – in the people He sends into my life to help me.
My favorite Scripture is from Jeremiah 29:11 – For I know the plans I have for you, says the Lord, plans to prosper you and not to harm you, to give you a future and a hope. When Hurricane Katrina devastated the city of New Orleans thousands of people were left homeless, overwhelmed and afraid, with no hope for the future. Fleeing New Orleans just hours ahead of the storm, 12 members of our family evacuated to our home in Baton Rouge. What amazed me in the many weeks they lived with us was their courage and determination, along with their faith in God and their belief that there was a future and there was hope.
Katrina was a devastating storm that shattered lives. I always ask the women in my audiences, "What's the name of your storm?" When they talk with me privately after my program, their answers vary but they always begin the same: "The name of my storm is…" Then they talk about the loss of a parent, spouse or child, a daughter with an eating disorder, a husband with cancer, a sister with emotional problems, an alcoholic brother, a child on drugs, a parent with Alzheimer's, an abusive relationship, financial worries, poor health or the loss of a home, a career, a love or a life. And they share how God's grace helped them face their challenges with faith, hope and courage.
In addition to sending His grace, God also sends us the people we need to help us through the difficult times. If we're willing to put pride aside, ask for help, accept the help God sends, listen, and focus on faith and hope, we will never be alone – no matter what storms we endure. When we join our hearts with the heart of Christ, when we place ourselves in God's hands, we are in the best place possible. And it is in that place where we can refuel our spirit when we're running on empty.
"You have such a gift for presenting yourself as "one of us" so it's easy to identify with you and find a little of ourselves in your stories. And when you connect your stories with your message of how much God loves us, who could not be listening?"St. Jude the Apostle Church
Baton Rouge, LA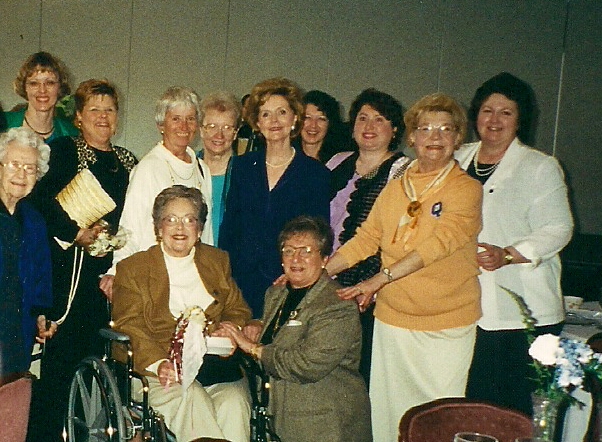 Links
Jean's Bio
Meet Jean
Programs for Christian Women
FAQ
Statement of Faith
Contact Info
Want to talk with Jean about your upcoming event? Interested in checking date availability?
Jean Gatz, CSP
phone: 225.907.4138
email: jean@jeangatz.com

Subscribe to Jean's weekly ideas and insights for Taking Care of YOU!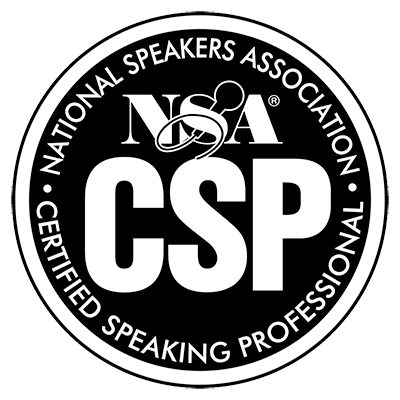 Copyright 2021 Jean Gatz | All Rights Reserved