Healthcare Associations
"Real-world information presented with humor, energy and style!"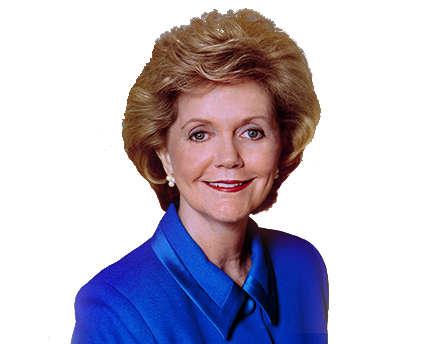 Jean Connects with Healthcare Association Audiences!
"Our attendees gave you a 4.9 on a 5 point scale—the highest score for any of our Keynote Speakers! You really kept us on the edge of our seats. One moment we were laughing and the next moment we were deep in thought. Your motivation and encouragement were an inspiration to the hundreds in attendance."
South Carolina Healthcare Managers Association
"To quote the evaluations, you were 'Awesome'! Your message for our diverse group of 1,000 nurses and nursing students was right on target. Your blend of humor with a serious message reached us all."
Organization for Associate Degree Nursing
"The standing ovation you received was well deserved!! Even though I have personally heard you speak at three different conferences, your enthusiasm and real life scenarios continue to make this an entertaining experience as well as a learning experience."
Society of Gastroenterology Nurses
"You had everyone's attention from the moment you took center stage until the end of the session when we were all convulsed with laughter. You gave 200% of yourself to us, your audience. Personally speaking, I needed someone like you to help me put inspiration back into my work. And you made us all feel like we could touch the sky that afternoon."
American Pediatric Surgery Managers Association
"By far you were voted our 'most exceptional speaker' at our annual meeting. It is refreshing to hear a speaker who speaks from the heart and presents from a point of experience and not just theory. Our group was truly captivated by your presentation."
Louisiana MGMA
"A few of our board members were apprehensive about the cost of bringing such a high-caliber speaker as Jean to our conference. With her advice and guidance, we were able to obtain sponsorships – something we have never done before. Jean made it so easy, and the best part is we made a significant profit! Jean is incredible! She made our conference a huge success."
Minnesota Association of Patient Representatives
"Several members have told me that your presentation at our annual meeting was the most enjoyable one they've attended in years. From the start, you had a great connection with our members. With your first words you hooked us and got us involved. And your wonderful sense of humor was the key to your success."
Kansas MGMA
"When we reviewed the letters of recommendation you sent us, I must admit I didn't think anyone could live up to such adulation. But I was wrong. Not only did you live up to it, but you exceeded my greatest expectations."
LA Health Immunization Program
"Your keynote was filled to 'standing room only' capacity. Then you came to our rescue when another speaker did not arrive. With short notice, and totally unrehearsed, we put you back on stage and you packed the room again. Word traveled that you were presenting again and you stole the majority of our conference delegates away from the other presenters. You saved the session, the day, and the conference."
Wisconsin Association of Homes and Services for the Aging
"You are, without a doubt, a woman of spirit, determination, wit and wisdom. You go 'above and beyond the call' to enlighten and entertain your audience. What an outstanding performance!"
Association of Operating Room Nurses
"Every evaluation rated your performance and topics as EXCELLENT. I did not see even one evaluation that was less than excellent. Good job – and thank you for adding valuable education and motivation to our membership. I'm sure another officer will be asking you to come back in the future and share with us again."
Nebraska MGMA
"You were a marvelous finish to our annual conference – a great, upbeat send-off."
Society for Healthcare Consumer Advocacy
"Comments from your session included: 'Excellent in every way- both the information and the presenter.' 'On target and organized; much food for thought.' 'Fast paced with wonderful humor; learned a great deal and loved it.' Jean, your preparation and attention to quality were of great benefit to our attendees."
National Hospice Organization
"As a clinic administrator, it seems at times there is no one to motivate the motivator. That's where women like you come in. You are a reminder to me of what I can and will accomplish as a healthcare professional. I'm so glad you do what you do! And thanks again for being a motivator for the motivators!"
Mississippi MGMA
"Jean Gatz is lively, humorous, inspirational and very real in detailing life experiences that make each of us a better person, manager and leader. Her style is energetic and embracing, and her information is useful. Her message really captures the audience."
American Society of PeriAnesthesia Nurses
What a privilege to work with these Healthcare Associations!
American Hospital Association
North American Transplant Coordinators Organization (I'm a kidney donor)
Women's Health Foundation
American Society of Perianesthesia Nurses
Association of Operating Room Nurses
American Pediatric Surgery Managers Association
Society for Healthcare Consumer Advocacy
American Academy of Family Physicians
National Hospice Organization
American Society of Anesthesiologists
Society of Gastroenterology Nurses & Associates
Kentucky Association of Healthcare Facilities
Healthcare Association of New York State
Southwest Society on Aging
Iowa Society for Respiratory Care
The Healthcare Council
Wisconsin Association of Homes & Services for the Aging
Mississippi Organization for Associate Degree Nursing
North Dakota Long Term Care Association
Arizona Healthcare Association
Metropolitan Hospital Council
Louisiana Association of Healthcare Access Managers
Texas Association of Volunteer Services
New Orleans Dental Conference
Louisiana Health Information Management Association
New Orleans Area Organization of Nurse Executives
Medical Group Management (MGMA) Associations:
Illinois, New York, Virginia, Mississippi, Iowa, Louisiana, Ohio,
Kansas, Texas, South Carolina, Alabama, Wyoming, Tennessee, Indiana and Nebraska
State Hospice Associations:
Texas, Virginia, Kentucky, Tennessee, Ohio and New Mexico
Contact Info
Want to talk with Jean about your upcoming event? Interested in checking date availability?
Jean Gatz, CSP
phone: 225.907.4138
email: jean@jeangatz.com

Subscribe to Jean's weekly ideas and insights for Taking Care of YOU!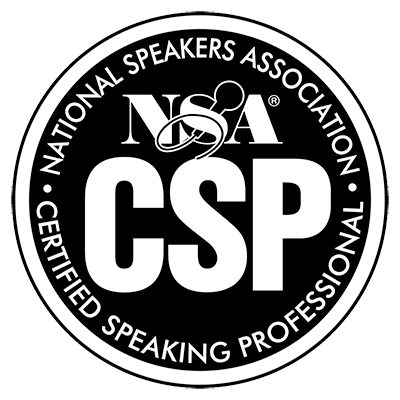 Copyright 2021 Jean Gatz | All Rights Reserved