Executive Presentation Skills
"Real-world information presented with humor, energy and style!"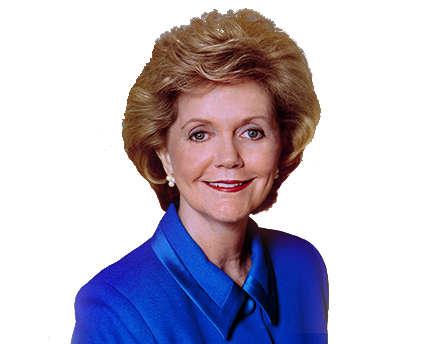 Speak with Confidence to Get Results
No matter how large or small the audience in front of you, your skills as a speaker can make a huge difference in getting the outcome you want. As a corporate or non-profit leader, your ability to get your message across to the right people is critical to your success. Your speaking skills (or lack thereof) can even help or hurt your career advancement.
Jean Gatz, an internationally known keynote speaker for more than 25 years, will teach you the insider secrets of highly successful presenters. Jean is one of only a few women in the world to earn the designation of Certified Speaking Professional (CSP). She definitely has the credentials, talent, experience and knowledge you need to help you succeed.
So… what do you need to know before you speak? Here are a few questions, for starters. Who's in your audience and why are they there to hear you? What are their expectations? How do they feel about your message? (Five possible options here!) What are their varied listening styles and how can you make sure they don't "tune you out"? Are you there to educate, inform, persuade, change mindsets, get donors to write a check – or all of the above? These are just a few of the questions you must answer BEFORE you speak! And long before THAT moment, you must have a plan in place to prepare, organize, develop and deliver a dynamic presentation – Every. Single.Time.
Working together, you and Jean will create a personalized plan to:
Develop the skills to prepare and organize yourself and your material.
Research your audience to make sure your message fits.
Build around a central theme and connect your points for consistency.
Organize your ideas for greatest impact.
Handle anxiety (aka butterflies) before you speak to groups of any size.
Create a dynamic opening to instantly connect with a distracted audience.
Incorporate eight proven strategies to deliver your message with confidence.
Harness technology to your advantage.
Involve the audience so they will "buy into" your message.
Know when and how to add appropriate humor (No jokes allowed!)
Craft personal stories with universal themes to strengthen your message.
Build trust and credibility.
Understand when and how to take questions from the audience.
Close your presentation with a dynamic and memorable ending.
Now if you're feeling overwhelmed just looking at this list, don't worry!Jean will work with you in a relaxed, stress-free, supportive and encouraging way. In fact, she guarantees that you'll have fun while you learn! Although Jean takes her work very seriously, her sense of humor comes through with every client – in every situation.
How it works:
Jean can attend one of your presentations "in person" or through video. She'll take copious notes and create Your Personal Action Plan so the two of you can work on the areas that need improvement. Sometimes it's an unconscious habit that's putting up "invisible barriers" between you and your audience – and you're not even aware that it's happening. All you know is that "something's not right" and you're not getting the results you want. Quite often it's something subtle – yet very important – that can be fine-tuned and fixed.
Then Jean will meet with you with her Action Plan of recommendations and suggestions. She will have a detailed Plan for you to discuss, review and hold on to (both hard copy and digital). As you talk about each area for improvement, Jean will model the changes she recommends so you can instantly see the difference for yourself. Her work is based on real-life experience, not on theory.
If you have more than one person in your organization who can benefit from working with Jean, we can arrange some group time following the format above. Jean can also prepare you for radio and TV interviews, when time is limited and every word counts.
Have some questions? Ready to go? Call Jean at 225-907-4138 or email Jean today.
"Working with you reenergized my thoughts on how to get our message out."
Sarah Lomax Gray
Founder and Executive Director
LSO Foundation for Skin Cancer Awareness
"Jean has the masterful ability to analyze presentations, uncover the essential messages, and then develop the best way to convey them with inspiration, flair, and impact. She's immensely talented, makes the complex clear and easy to understand, and is generous and patient through the process. Her coaching has made a profound difference in my career."
Larry Kryske
"You clearly have a real talent to analyze why stories work so well."
Dr. John Paling
The Risk Communication Institute
"Jean, you're an awesome storyteller, and your coaching was right on target. The tweaking and subtleties you added helped me to really connect with my audience. People stood around for 45 minutes to tell me how much they enjoyed my presentation and to share their stories."
Cathy Harris
Diversity Speaker
Contact Info
Want to talk with Jean about your upcoming event? Interested in checking date availability?
Jean Gatz, CSP
phone: 225.907.4138
email: jean@jeangatz.com

Subscribe to Jean's weekly ideas and insights for Taking Care of YOU!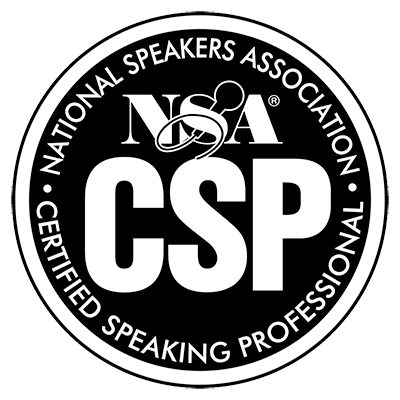 Copyright 2021 Jean Gatz | All Rights Reserved