Business As Usual Is Over™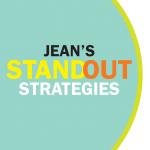 by Motivational Keynote Speaker
In a world where change happens at the click of a mouse, one thing is certain: You can't keep doing what you've been doing. The game has changed and the rules are different. To be successful, doing what's expected is no longer enough. Now, more than ever, you must stand out from the crowd! With the ever-quickening pace of technology, the fluctuating economy, an aging population, an increasingly connected global community, and a new generation that lives and breathes social media, your job will never be the same.
Change is not a choice. To take charge of your career – and your future – you must let go of the safe and predictable, the risk-free and the "way it used to be." You must embrace the creative and innovative, and the unknown yet powerful possibilities. Why? Because change is not around the corner. It's here.  And change is not going to wait for you to decide whether to accept it, embrace it, reject it or ignore it.
You may feel like you're not in charge of all the changes happening in your organization these days. And you're probably right. But you ARE in charge of the attitudes and behaviors you bring to the change process. Even though you can't control change, you CAN control how you react to change, deal with change, think about change and partner with change.
So here's the million-dollar question: Do you deal with change or does change deal with you? Your answer to that question will determine your future.
This article is based on my upcoming book, "Business as Usual Is Over: The Survivor's Guide for Change" to be released in August 2010.