Good Leaders are Good People!
How to Lead So Others Will Follow –Tip 9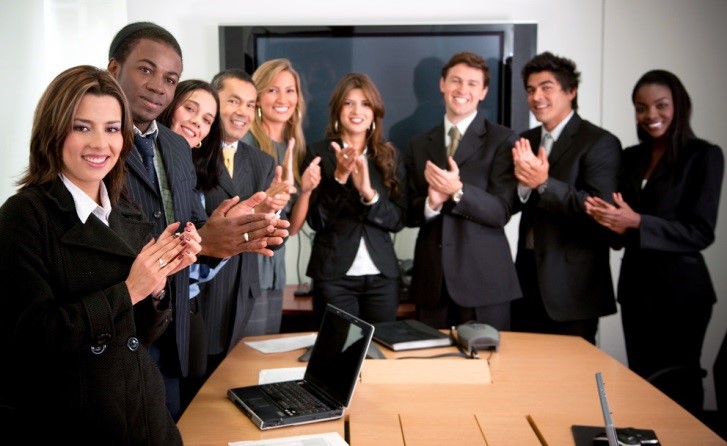 by Motivational Keynote Speaker Jean Gatz
This leadership tip sounds like a no-brainer, right? From your own personal experience, however, I'll bet you've learned that's not always true. All leaders are NOT always good people! And worse yet, they think that no one notices. Shakespeare had it right when he said, "All the world's a stage." That's because every person you meet, know and communicate with is a member of your "audience." What separates good leaders from the rest is their wisdom to know that no matter how difficult the situation, they must model the behaviors they want to see in others and always treat others with respect. They understand that people do NOT work harder, become more creative, share ideas or take responsibility when they are constantly criticized, ridiculed, scared, worried or treated badly. The same holds true for parenting, family, and personal relationships.
In my role as a motivational keynote speaker, audience members often ask me, "But what about leaders who aren't good at any of those things? In fact, they aren't very good leaders at all!"  Unfortunately, it's true that there are many people in powerful leadership positions who exhibit few, if any, "good" traits. But honestly, are those the leaders you would CHOOSE to follow? Do they exhibit the behaviors you want to see in yourself, your children, your colleagues, family and friends? Of course not!
There will be times when you will have an important choice to make about the people you allow to influence your life. So make sure you choose wisely. Good Leaders make good choices without compromising their values or the values of others.  Look for those kinds of leaders in your life. And CHOOSE to be that kind of leader for others.
While it's often easy to confuse wealth and power with good leadership, they don't always go hand-in-hand. Your "role" as a leader isn't defined by your title, the size of your office, or how many credentials come after your name. Leadership is reflected in the choices you make and the way you decide to live your life. Effective Leaders are committed to being assertive, setting fair boundaries and consequences, letting people know where they stand, evaluating with objectivity and treating others RIGHT!
Now you have some major insights into the qualities you will need for success as a leader. As I mentioned last week, Leadership skills are LIFE skills that can take you wherever you want to go! If you missed any of my previous posts, you can catch up here. And stay tuned for the next series on how to balance your holidays – and your life.
Want to be the BEST Leader successful people are proud to follow? Learn more in my all new Leadership eBook today!
As you look at the key strengths of successful leaders, start thinking of ways you can demonstrate your leadership skills in your personal and professional life. And if you don't believe you already have some good leadership qualities, start making some changes to incorporate what's missing. Don't lose countless opportunities to demonstrate your ability to influence others in a positive, dynamic way and STAND OUT from the crowd!
Indicate which strong leadership traits describe you:
_____ Model daily the positive values and attitudes others need to see
_____ Make decisions that consistently reflect high values
_____ Recognize they are "on stage" every moment
_____ Behave professionally at all times
_____ Always do the right thing, no matter what
_____ Set a positive example in their words and actions
_____ Put their ego aside
­_____ Concentrate on what is best for the team and the organization
_____ Support co-workers at all times, not just when it's convenient
_____ Can step out of the spotlight and give others a chance to shine
Which of these is your strongest area?
Which of these is your weakest area?
What can you do to improve?
When will you take that first step? The time is NOW!
Want to be the BEST Leader that people would like to follow?  Learn more in my all new Leadership eBook today!