It's Hard to Compete Against a Saint!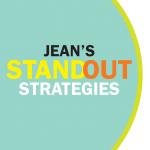 by Motivational Keynote Speaker Jean Gatz
Have you ever worked really hard to do the best job possible – knowing that the odds were stacked against you? That's exactly how I felt when I delivered the opening keynote for Texas Association, Directors of Volunteer Services, (http://www.tadvs.org ) at their annual conference. These dedicated and hard working leaders manage volunteer programs in their hospitals and healthcare facilities.
I wasn't even sure anyone would show up. Why would they? My opening keynote was on a Sunday night – in the exact same time slot as the Super Bowl! I took some deep breaths, crossed my fingers, and watched the room slowly fill up. Then I began my presentation, "Getting to the Heart of Leadership Success."
I "acknowledged the competition", thanked everyone for coming, and proceeded to get the audience involved for the next 2 hours. We talked about leadership, communication, managing change, and dealing with difficult people – all with generous doses of stories and humor throughout. The entire audience participated enthusiastically, shared ideas, and came up with some creative ways to manage volunteers with greater success and less stress.  And everyone stayed until the end!
Then a young woman approached me. "I hope you're not offended, but my husband has been texting me and I thought you would want to know that the Saints are ahead and the game has three more minutes."
I thanked her, grabbed my laptop, and made a mad dash for the hotel lobby where I got to see Tracy Porter's interception and 74-yard touchdown run, along with the end of the game and the raucous celebration that ensued.
Presenting your ideas in today's workplace is a lot like competing with the Super Bowl. Busy coworkers, colleagues and customers are distracted by people, projects and procedures. They may not be 100%  in the moment with you. Whether you're making a presentation to one person or your entire team, it's often difficult to get the attention, participation, and buy-in you need. So what can you do? Here are four strategies that can help.
1. Be determined to do your best – no matter what the circumstances.
2. Prepare and practice. Surprises during your presentation are never good!
3. Deliver more value than people expected. Make it worth their time.
4. Share ideas that will help others be more successful in whatever they do.
These strategies will help you do the best job possible for your next presentation – even if you're not competing against the Super Bowl.  And since I was raised in New Orleans, I absolutely must end with "Go Saints!"